We love Beer and Wine, and if you do too, you've come to the right place! We have over 30 beers on tap,100+ in the bottle, cider and a wine!
Rebecca and Jason Estes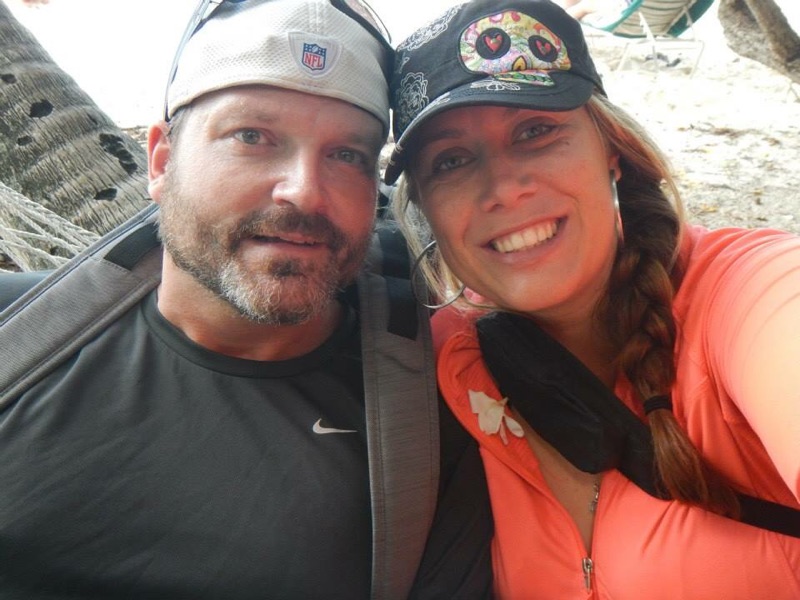 Rebecca and Jason Estes
---
Now this is a story of all about how
Our life got flipped-turned upside down
And I'd like to take a minute
Just sit right there
I'll tell you how we became the Village Idiot, or don't you care?

In Melbourne Beach
We were born and raised
On the beach was where we spent most of our days
Chillin' out maxin' relaxin' all cool
We fell for each other like a fool

We're a couple of people up to no good
Wanted to start a bar in this great neighborhood
We learned some great lessons that could have made us scared
But we said lets do it anyway and said a little prayer

Now we drink beer, day after day
We're so glad we didn't pack our suitcase and went on our own way
Let's get back to our story, Jason bought a ticket
To a concert where he met Rebecca and said "Let's kick it."

Five years later they're still glad,
Married even though they're both a smart-ass
Is this what true love looks like?
Hmmmm this might be alright.

We took a chance together when it came near,
The name was Shelley and she was full of cheer,
If anything we could say this chick is rare
And we thought 'Oh, forget it'- lets order a beer
We hired the best staff, around 7 or 8,
Who sling beers, sing songs and hate that damn jenga.

We looked at our kingdom
We had finally done it,
To sit on the throne as the Village Idiot.
Shelley Hudson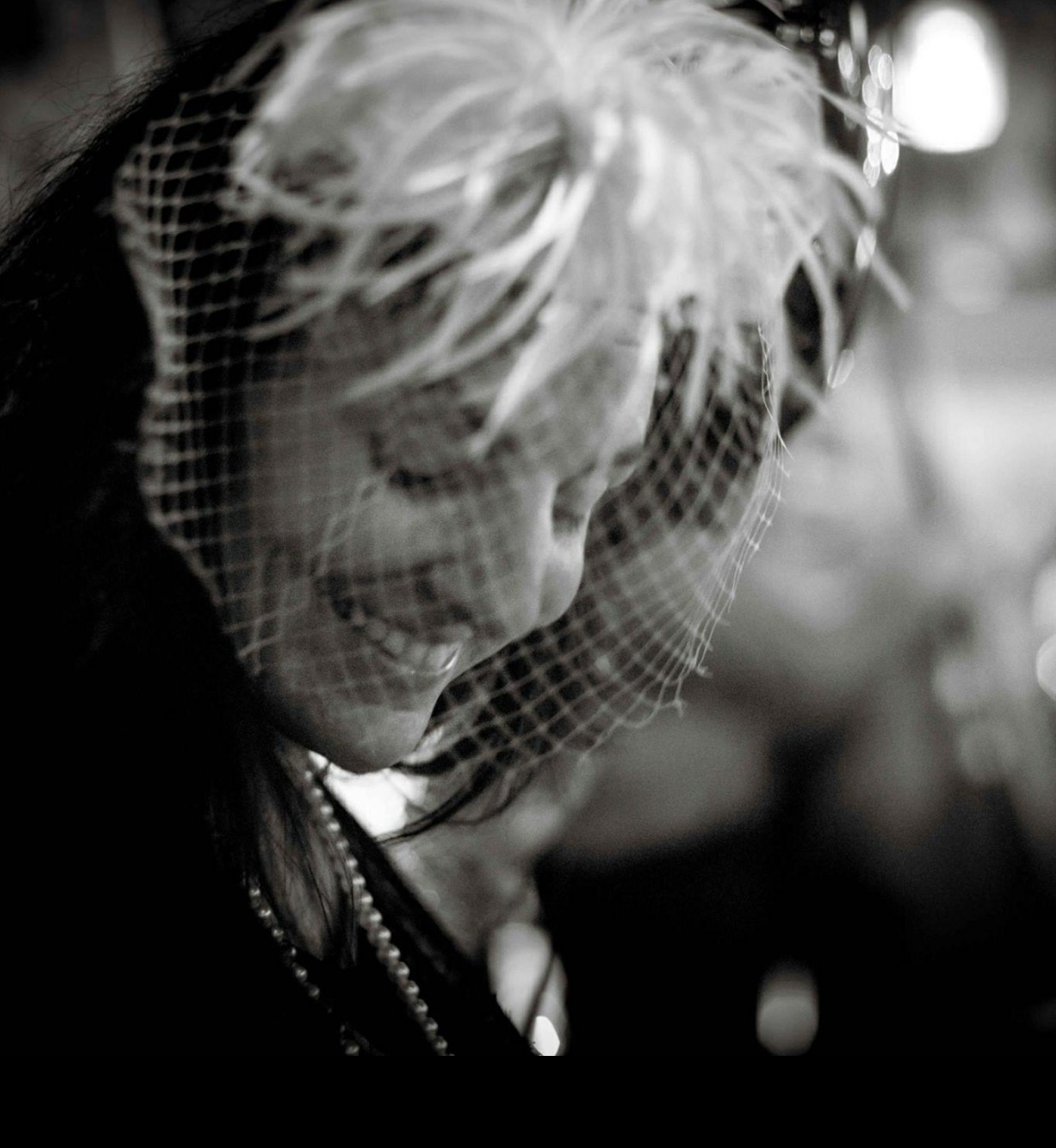 Shelley Hudson
---
Breaker Breaker 1..9.. its Shelley Hudson here can you hear me loud and clear? I'm proud to call myself a Village Idiot. My previous work history has paved the way to learn aspects of this BEER craze that is sweeping the world. Thankfully, I'm only reasonable for helping supply the Idiots in the Village. Adventure and detours are a part of my day to day life. With a semi active lifestyle, you could say that I burn off the calories I drink (wink, wink)
My mother and son have been a huge part of my growing process. They have supported all of my adventures, and also help and volunteer at the Idiot whenever we need assistance. You may have even taken a picture with my son at one of our 5ks he was the dapper one in the chicken costume (insert free advertising for the 5k).
Hopefully, I've had the pleasure of serving you, but if not please stop by and say hi. We can talk about beer, running (5k April 1 st 7:30 pm), food, antiques, Netflix, if there really are reindeer or is that rocket going up, what thrift stores are good in your area, breweries that I have to try.
And last but not least we all have the love for beer, and we will never be without words well except when we are chugging. Cheers Love y'all
Marissa Fox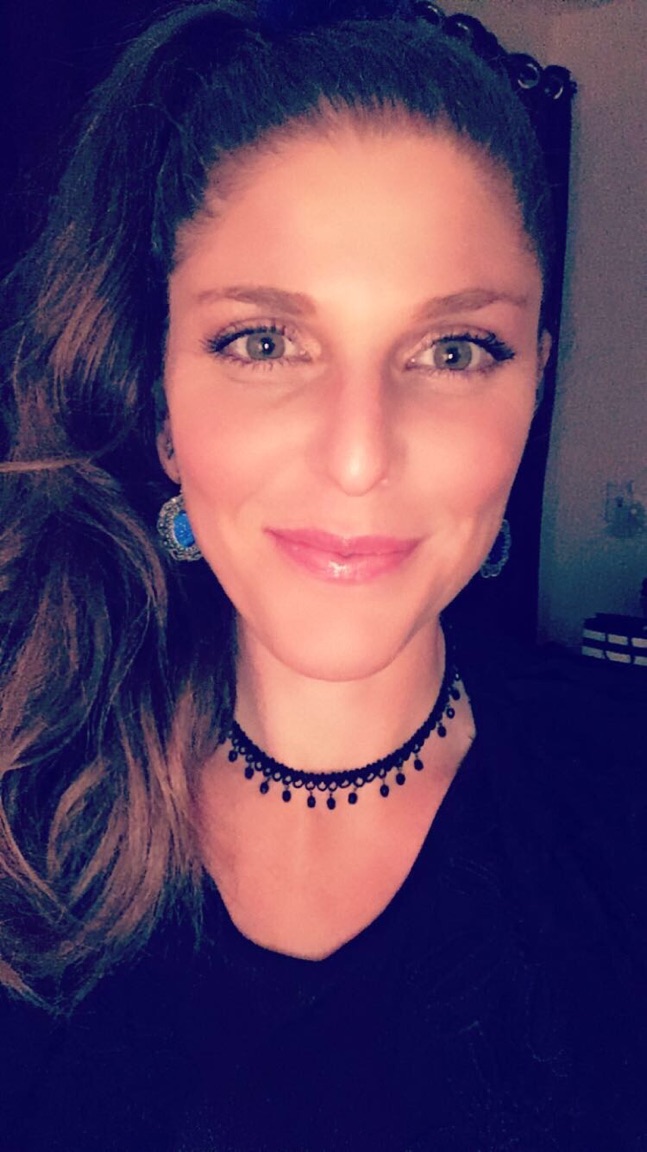 Marissa Fox
---
Marissa is one of the VIP's original idiots and is delighted to be one! Being the youngest of 3 kids and growing up in a loud, sarcastic, loving household gave her the building blocks she needed to become a successful VIP Idiot. She is a proud momma of 2 pre-teen boys, who definitely fill her life with excitement, love, lots of laughs, strange smells coming from the back of her minivan, lots of hugs and kisses, referee experience, countless loads of laundry, school projects, and joy. Having a life-long love of animals, she would have a farm full of them if she could. But for now she enjoys cuddle time with her 2 cats, Jeremiah & Ninja. Marissa has always had a passion for people and making friends. She took that passion with her to UCF, where she received a BA in Hospitality Management and Behavioral Sciences. From educating patrons on different styles of beer to helping customers choose key words for their Google AdWord campaign, the majority of her working life has been centered around the sales and hospitality world. Currently, her career is focused on craft beer and yacht sales…pretty cool, if ya ask me! When spare time is upon her, the following would definitely be on Marissa's list of fun things to do: bake cookies/cakes/brownies, going to any and all theme parks (roller coasters!), practice yoga, reading, sleep in late, shop, practicing winged eyeliner(she just can't seem to master it), self-improvement, spending time with friends, random road trips, painting nails, binge watching Netflix, and live music events. "We are what we think. All that we are arises with our thoughts. With our thoughts, we make the world." ~ Buddha
Marcus Craig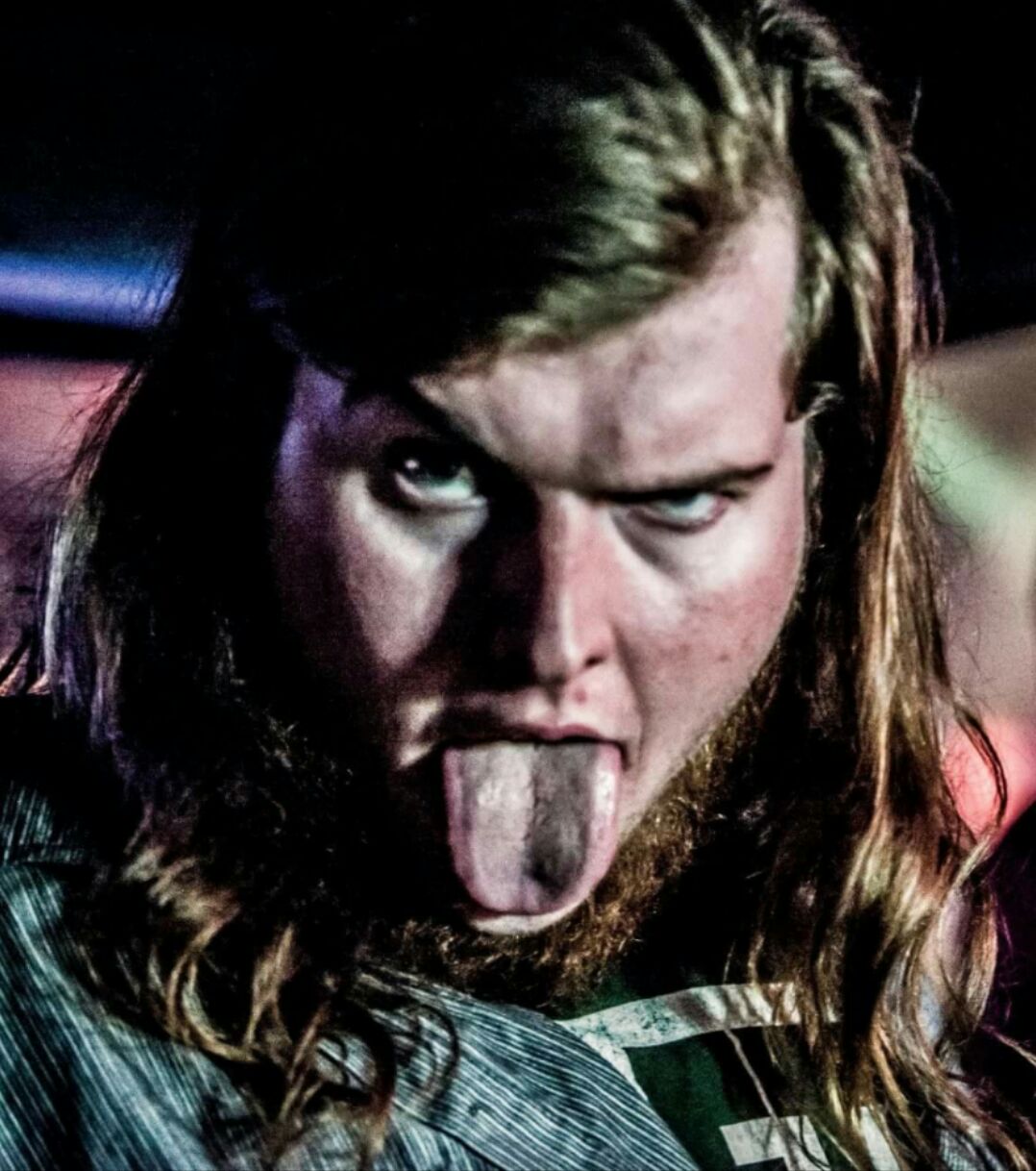 Marcus
---
Hola, I'm Marcus! The newest idiot to join the village. I come from the North. I have lived in Titusville for the past two years and my homeland, Louisiana, before that. When my bandana is in placed on me forehead, some of you may recognize me from Playalinda Brewing Company. I was part of the original opening crew there, and helped make that place what it is today. I have always felt at home here at the VIP, and was beyond ecstatic when asked to join the family. If I'm not pouring delicious craft beers, my main drive in life is music. You can catch my pals and I making noise throughout Central Florida a few times a month. I have a bachelor's degree in business administration, but prefer to live my life outside of an office setting. Making people smile is what makes me smile, and what better way to upside down a frown than with friends out on the town, and ales of blonde, red, and brown! Thanks for accepting me as a fellow idiot! Cheers!
Dustin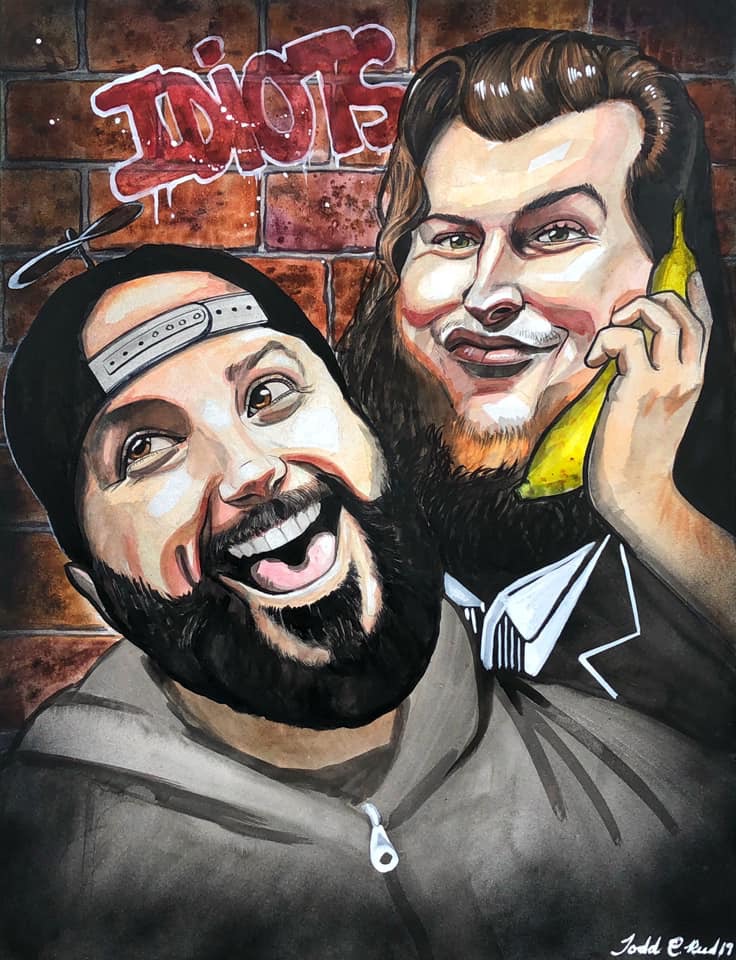 Dustin
---
If Normalities are Subjective, then it should not only be observed but also expected that this biographical piece was rightfully written between the hours of 1:00am and 7:00am against my employer's advice... With that being said, here we go. "Ayy, how ya doin? How's ya Mom n'dems? I'm Dustin..." No not Justin, Not Jason, Not David, Not Devon!!! Dustin... with a Hard D! I regretfully hail from the lovely\horrific, one and only "Armpit of America," New "F*ckin" Jersey. (South Jersey, if it makes any difference to ya) I Made my way down to the "Wild West of the East Coast" (i.e. Florida) a few years back. Not sure how or why I ended up here, but I'm sure as heck glad I did! I share my Homestead with my current Assistant Manager of Domicile Affairs, A.K.A my cat Otis! (He's In charge.) I've been an Idiot for as long as I can remember, however I'm currently being fostered at The Village Idiot Pub until I find my "Forever Home!" But, the beer here is delicious, so I don't plan on going anywhere anytime soon! My hobbies include: Comedy, Snacking, Not wearing Socks on my day off, Backrubs (giving and taking), Hats, popping any and all balloon animals, deep sleep R.E.M. cycles, Stickers, Rock Bottom Prices, Belt Buckles, warm smells, and of course making people just barely too uncomfortable.
Lisa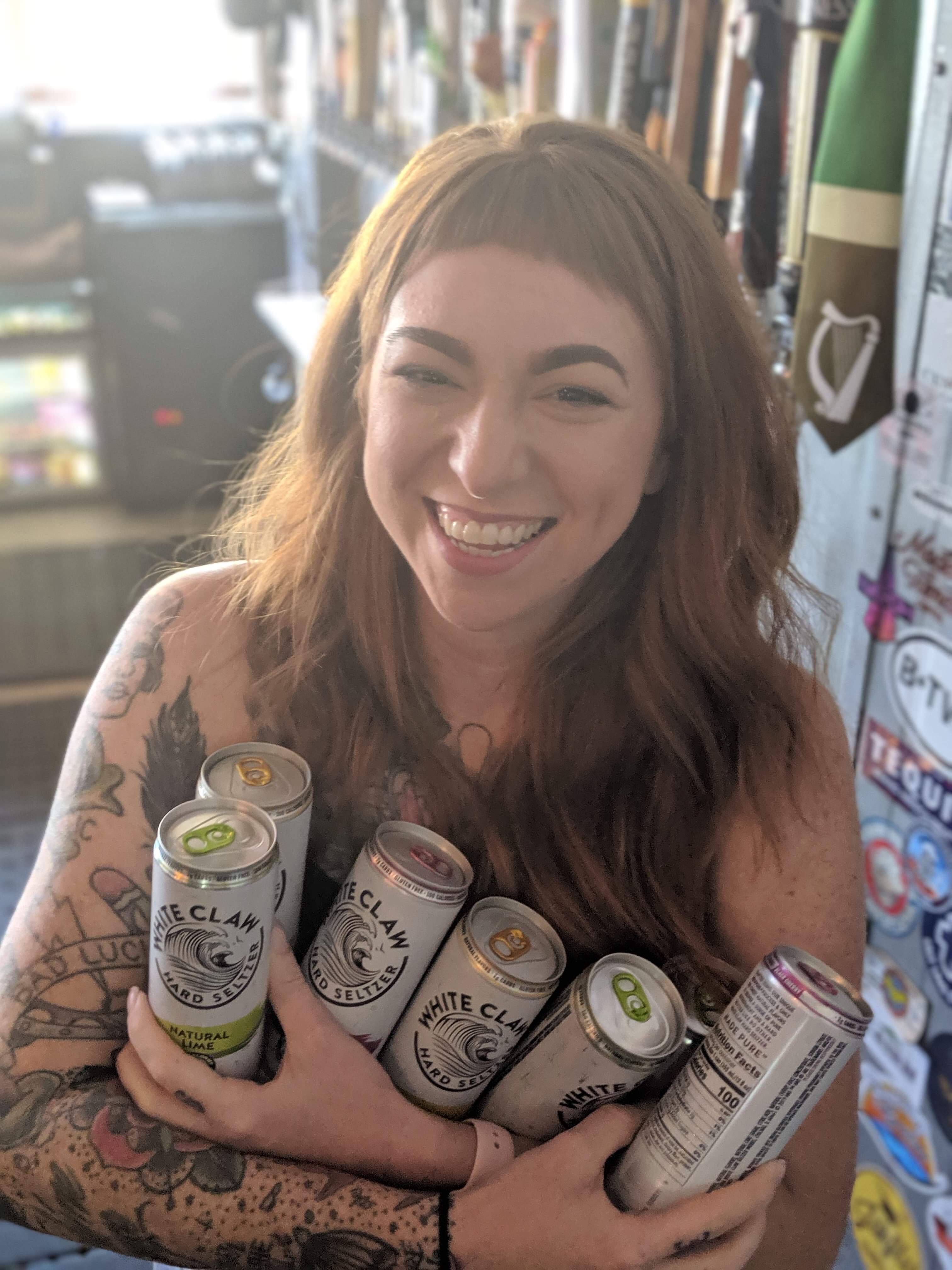 Lisa
---
I'm Lisa! I was time magazine's person of the year in 2006 ( seriously google it). I just kept showing up at the idiot and drinking until they decided to keep me, now I get to meet all of you and your dogs! Please bring in your dogs, I really want to pet them. When I'm not behind the bar I'm hanging out with my daughter, Jolene (yes like the Dolly Parton song) and my dogs, Frank and Fry. But more than likely I'm watching the 1996 blockbuster hit movie, Twister. The idiot and all of its idiots have always been the best and are even better to work with, so come in and see us! But seriously bring your dogs.
Tiffany Jones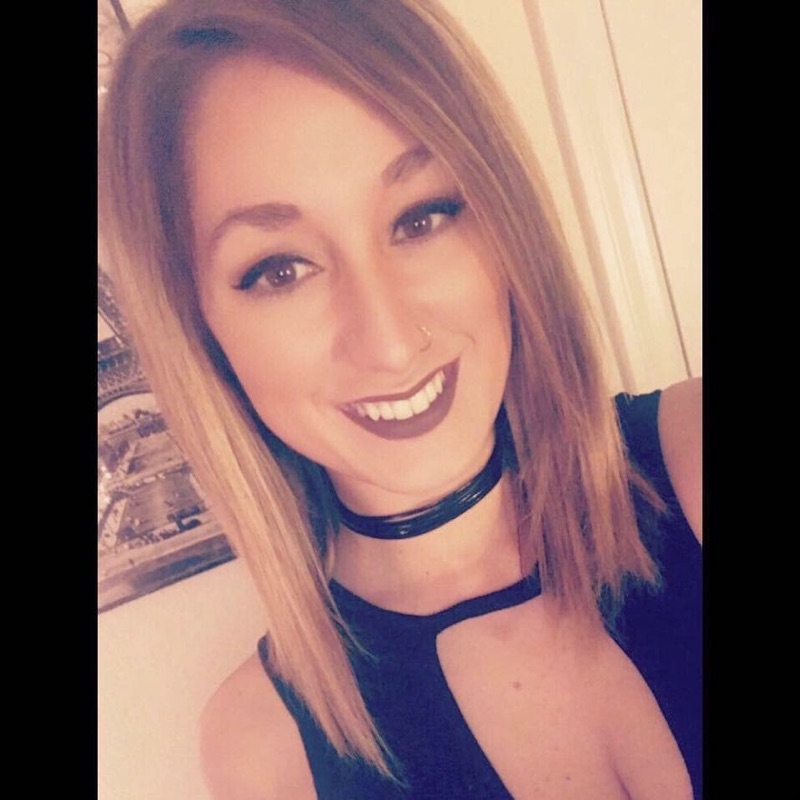 Tiffany
---
I'm a Florida girl, born in Ft. Lauderdale and raised in Cocoa. I lived in Clearwater for a few years to experience the West Coast of Florida, but my heart is here on the East Coast. In addition to the Village Idiot, I currently work full time at Rockwell Collins building avionic parts for Boeing 787s and other airlines. In my free time I like going to the beach for some relaxation and 'beach therapy.' I enjoy being outdoors, going on new adventures and playing softball -"you're killin me smalls." I love animals, especially birds. I have two dusky headed conures, and they are my little angel babies. I am a huge Tim Burton fan, but if you don't know who that is then let's taco 'bout it. I am so grateful to be a part of the Village Idiot family. I love learning about beer, tasting it, and talking about it. I have learned so much about different beers since I've started working here, and I have become a bit of a connoisseur. I instantly felt at home when I started working at Village Idiot, we are one big idiot family, and I couldn't imagine it any other way. The best part about working here are the amazing people I get to work and interact with. After all, what's a village without a bunch of idiots!
Danyle Pasiechnik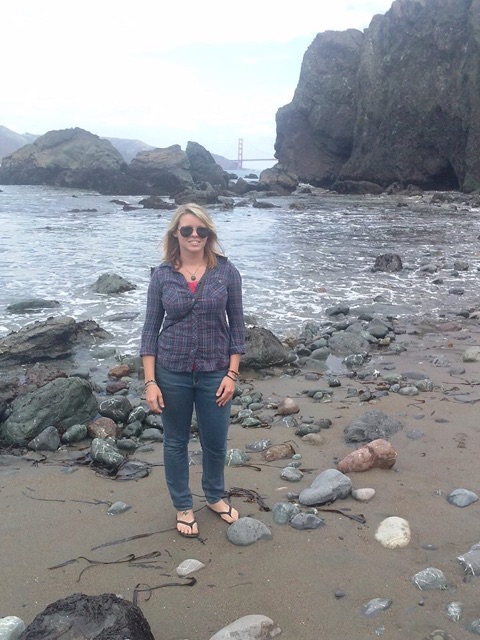 Danyle
---
Not sure why you're trying to read about a bunch of idiots…but here it goes! I am a native Floridian, born and raised in Ft. Lauderdale, transplanted to Orlando and then to beautiful Merritt Island. I graduated University of Central Florida with a bachelor's degree in Environmental Studies and currently volunteer at the Sea Turtle Healing Center at the Brevard Zoo (I LIKE TURTLES! Just imagine a kid in zombie makeup… oh yeah I like zombies too!). I enjoy anything outdoors and anything to do with the ocean really, surfing, kayaking, boating, fishing, I think you get the point. I really enjoy beer! I like talking about beer, tasting new flavors, and learning little known tidbits about breweries and such. It's called a lifestyle, not a drinking problem. I have two awesome Australian Cattle Dogs named Mowgli and Nala, and yes I will shamelessly talk about and exchange pictures of dogs with you all day. If that's something you're into, come see me. ;) Anyways, hopefully you have the opportunity to meet the rest of the gang cause (careful it's about to get sappy)… even though we're a bunch of idiots, we're a tight-knit bunch of beer-drinking idiots and I wouldn't have it any other way.
Damion Suomi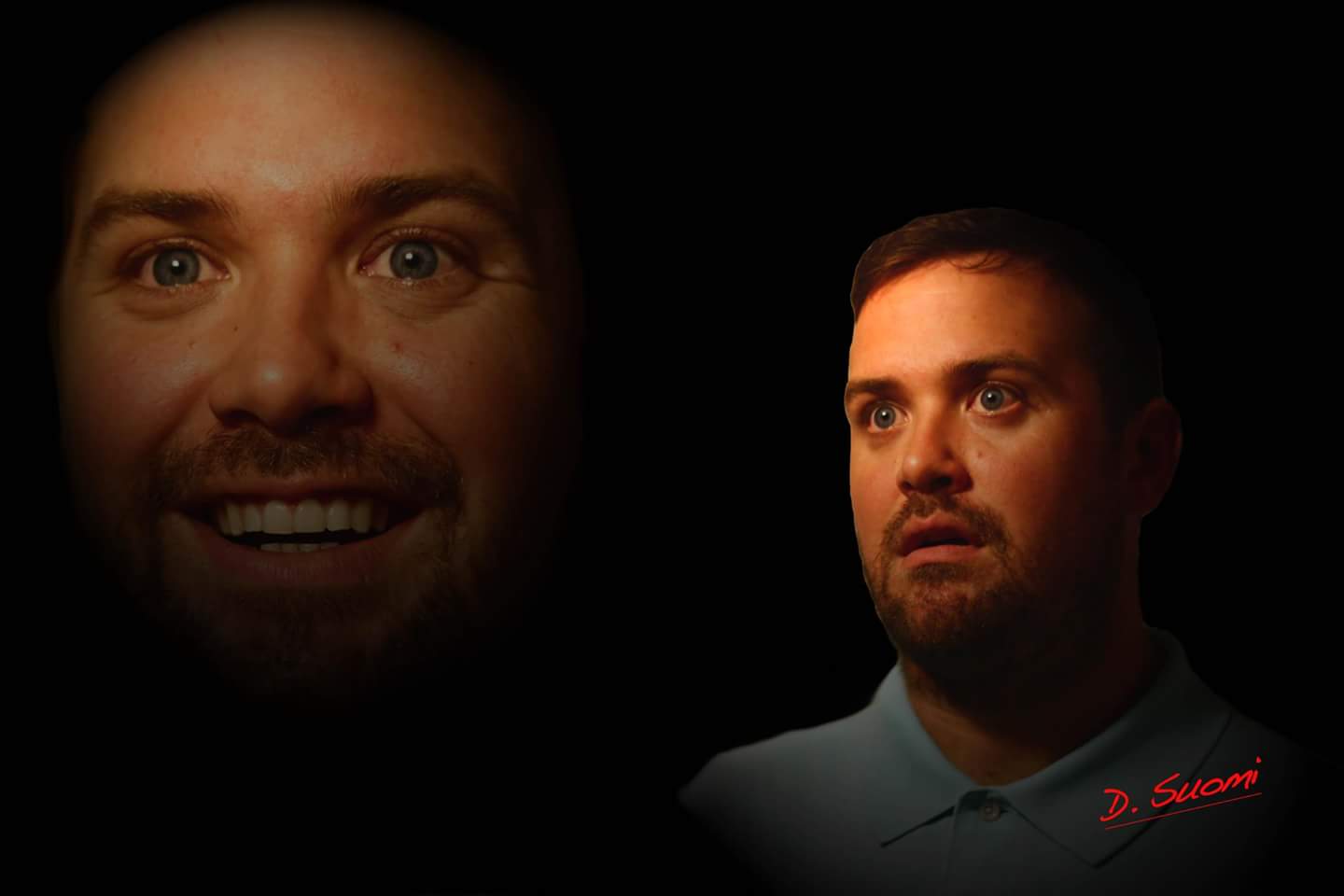 Damion
---
The details of my life are quite inconsequential... very well, where do I begin? My father was a relentlessly self-improving boulangerie owner from Belgium with low grade narcolepsy and a penchant for buggery. My mother was a fifteen year old French prostitute named Chloe with webbed feet. My father would womanize, he would drink. He would make outrageous claims like he invented the question mark. Sometimes he would accuse chestnuts of being lazy. The sort of general malaise that only the genius possess and the insane lament. My childhood was typical. Summers in Rangoon, luge lessons. In the spring we'd make meat helmets. When I was insolent I was placed in a burlap bag and beaten with reeds- pretty standard really. At the age of twelve I received my first scribe. At the age of fourteen a Zoroastrian named Vilma ritualistically shaved my testicles. There really is nothing like a shorn scrotum... it's breathtaking- I highly suggest you try it.
Craig Harmon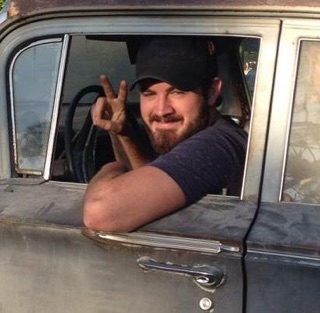 Craig Harmon
---
So far, in his 26 year long life Craig Harmon has resided in Cocoa, FL and still enjoys being here. However, he continues to notice wanderlust does not easily fade. He spends time shaping trees, riding bikes, and practicing music but more time drinking beer while singing with his fellow idiots. He has recognized his knack for troubleshooting would be a helpful addition to the world of medical devices and plans to become part of it. In the meantime, he will participate in as many Q&A sessions regarding facial hair as you deem necessary.