We love Beer and Wine, and if you do too, you've come to the right place! We have over 30 beers on tap,100+ in the bottle, cider and a wine!
Rebecca and Jason Estes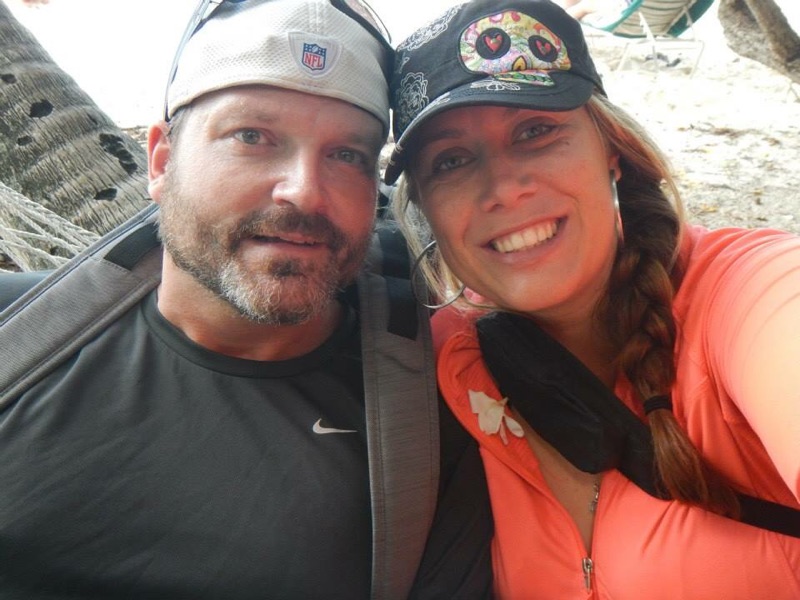 Rebecca and Jason Estes
---
Now this is a story of all about how
Our life got flipped-turned upside down
And I'd like to take a minute
Just sit right there
I'll tell you how we became the Village Idiot, or don't you care?

In Melbourne Beach
We were born and raised
On the beach was where we spent most of our days
Chillin' out maxin' relaxin' all cool
We fell for each other like a fool

We're a couple of people up to no good
Wanted to start a bar in this great neighborhood
We learned some great lessons that could have made us scared
But we said lets do it anyway and said a little prayer

Now we drink beer, day after day
We're so glad we didn't pack our suitcase and went on our own way
Let's get back to our story, Jason bought a ticket
To a concert where he met Rebecca and said "Let's kick it."

Five years later they're still glad,
Married even though they're both a smart-ass
Is this what true love looks like?
Hmmmm this might be alright.

We took a chance together when it came near,
The name was Shelley and she was full of cheer,
If anything we could say this chick is rare
And we thought 'Oh, forget it'- lets order a beer
We hired the best staff, around 7 or 8,
Who sling beers, sing songs and hate that damn jenga.

We looked at our kingdom
We had finally done it,
To sit on the throne as the Village Idiot.