Let's get ready to join a fun group of friends for an adventurous trip to take in the sights, splendor and beauty of Bavaria! Your trip will be filled with amazing treats and sights as you make your way through the hills of Germany to the hills of Austria! If this sounds exciting to you..   You might be a perfect fit to join the wonderful friends of the Village Idiot Pub from Cocoa Beach, Florida!!
Wow! Tell me more!
Each day awaits a new adventure for us as we discover the vast culture of the region through amazing tastings of delightful brews, culinary experiences and taking in the historical sites of Munich, castles, Prague and of course the scenery of Salzburg. There will be plenty of time for exploring on your own as we savor the highlights of this trip!  
Why Join us for Oktoberfest?
We will experience the grandeur of Germany as we begin our Oktoberfest journey in Munich. Oktoberfest (German pronunciation: [ɔkˈtoːbɐˌfɛst]) is the world's largest Volksfest (beer festival and travelling funfair). Held annually in Munich, Bavaria, Germany, it is a folk festival. Our adventure will start on Monday September 18 thru Monday September 25th.  Not  only will we enjoy the rich heritage and culture of Munich, but continue onto Prague, and of course to Salzburg where the "hills are still alive with the Sound of Music,  with more than 6 million people from around the world attending the event every year. Locally, it is often called the Wiesn, after the colloquial name for the fairgrounds, Theresa's Fields (Theresienwiese). The Oktoberfest is an important part of Bavarian culture, having been held since the Middle Ages .
First things First……
Since our trip is focused on enjoying Oktoberfest and Beer…. You need to get the lay of the land and all the details about the Beer tent world!
DETAILS ABOUT BEER TENT AT OKTOBERFEST:
Beer Serving Hours
Weekdays: 10am – 10:30pm
Daily Tent Closing Time: 11:30pm
The "Käfer Wiesn-Schänke" and the "Weinzelt" are open until 1am. Last call for alcohol: 12:15am.
Sales Booths  for souvenirs etc
Monday – Thursday: 10am – 11:30pm
Carnival and Rides
Monday – Thursday: 10am – 11:30pm
Day 1 Monday,September 18, 2017
Flights arrive to Franz Josef Strauss Airport in Munich, Germany.  Upon arrival, you will be met at the airport by our driver holding a name sign and taken by transfer to your hotel for check in . Our hotel will be a 4 star property.  We will be staying at the Alpen Hotel in Munich.  Our hotel is located right in the heart of Munich, in a quiet side street and yet in a central location between Munich Main Station and Karlsplatz/Stachus you will find our family-run private hotel which will enthral you with its charming mix of tradition & modern life, classic & design and with its warm hospitality.
After check in and some time to freshen up, you will be met in the lobby of your hotel and taken on an orientation tour to see the highlights of this magnificent city.  We will begin with the medieval town square, with its highly ornamental town hall and St. Peter's Church, Munich's oldest parish church built in the 11th century. Stroll by the Church of Our Lady, whose two onion domes are Munich's premier landmark.  
Then take a walk through the magnificent courtyards of the Residenz, Munich's royal city palace, passing through Duke Albrecht V's 'Antiquarium', largest and most beautiful Renaissance hall north of the Alps, and ending at the Cuvilliés Theater, exuberant and refined culmination of Bavarian rococo.
Afterwards, walk to the Church of Saint John Nepomuk, a tiny, wildly swirling Baroque fantasy by the famous architectural double act, the Asam Brothers.  The last stop is Munich's Town Hall back at Marienplatz, where, at the strike of 5 pm, Germany's largest carillon, the world-famous Rathaus Glockenspiel, provides melodic accompaniment to over 60 mechanical figurines celebrating a royal wedding from 1568    and the dance of the barrel makers.
After this amazing tour, our guests will be treated to a welcome dinner at Withshaus zum Straubinger, where you will enjoy a 3 course menu of appetizers, main course and dessert.   Of course our meal will include beer, wine, coffee/tea!  Welcome to the tavern to Straubing. How does one describe this irresistible Tavern atmosphere? Very cozy, typical. Refreshing and serene, alive and turbulent. Enjoy  yourself and immerse in the unique blend of trend & traditions that are Bavaria. 
Day 2 Tuesday September 19, 2017
Let the festivities begin!  Hope you had a good night rest, because today is the day to have loads of fun, food and yes BEER!!!!
We will have our own section in a reserved BEER TENT!!
A little Dr. Seuss inspired poem to tell you about your day!
Today is the day!

Your Oktoberfest DAY!

Wake up with a smile…

…there's no waiting this day!

Call out "I will conquer

the beer and the crowds

at the Oktoberfest grounds!"

Now, get ready to cause a commotion

dressed fine in your dirndl or lederhosen.

A bow on the left says "I'm free to mingle"

a bow in the middle says "I've no notion".

Watch out! A bow on the right says "Flirting's not alright!"

One last thing to do before you're complete,

be sure to think kindly of your feet!

It's very important you put on comfy shoes,

to keep up with the group and not be offbeat!

A five hour experience…

… of selfies, and laughs, and fun facts from the guide,

of friendship, and pretzels, and the best beer worldwide.

Oh what fun you'll have!

Meet your guide and your group at Marienplatz, the city center of course.

Then on you go to a Bavarian breakfast, washed down with wheat beer.

It's now time to away to the festival ground.

A stop on the way to marvel and cheer

at the largest inner-city beer garden in the world ever found.

On warm days seven thousand people can comfortably appear,

a half-liter of beer, free of charge, all around!

Follow your guide at the Oktoberfest grounds,

and skip all the lines without any fines!

You go to a table reserved just for you

and enjoy a Brotzeit platter, maybe even two!

Our gift to you on this wonderful day:

a half roast chicken and 2 liters of beer for later or straightaway!

Your Oktoberfest day is fast to an end

so grab your new friend

for one last cheers

and try not to shed too many tears!
Day 3 Wednesday September 20, 2017
Hope everyone had a great night rest after our Beer tent experience. Get ready to enjoy a fun filled day of taking in the breathtaking hills of Bavaria as you head to beautiful castles.  You will be taken by a private motor-coach/driver + guide services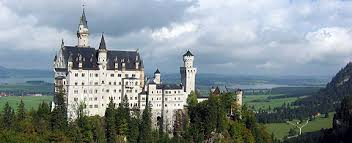 Bavarian Castles
Two hours from Munich, the old-world town of Füssen lies in the foot hills of the Alps, framed by one of the most breathtaking natural settings in the world. Towering far above the village, seemingly sculpted out of the very mountains that rise magnificently to the heavens, is the Neuschwanstein Castle. This castle was built in the 19th century by the famed "mad" King Ludwig II, a man intoxicated by mythology and who himself became a legend. The shimmering white towers of the castle among the clouds are instantly recognizable to many who haven't ever heard the name Neuschwanstein. It is the inspiration for Disney's Sleeping Beauty Castle, and is famous the world over as the Chitty Chitty Bang Bang Castle.
You can either climb the hill on foot from the parking lot in Füssen (approximately 30-40minutes) or take horse drawn carriage rides for most of the way. Please note that the carriages are not private, they are available first come, first service. Also, the carriages cannot go right up to the castle entrance. From the carriage turning area beneath the castle it is an uphill walk of about 300 meters or 5-10 minutes to the castle entrance. THERE IS A CARRIGE RIDE INCLULDED. 
Our guide will also take you to the equally beautiful Hohenschwangau Castle, the waterfall gorge, and the stunning views from the Marienbrücke Bridge suspended high over it all. 
Lunch will be enjoyed at: Schloss Restaurant Neuschwanstein
Day 4 Thursday September 21, 2017
Rise and Shine!!!  Today you will be met in the lobby of your hotel and taken by private motor-coach transfer to Prague. The drive takes approximately 5 hours.  
Welcome to Prague!
 Upon arrival, you will be taken to your hotel for check in.
Brews & Views Beer Tours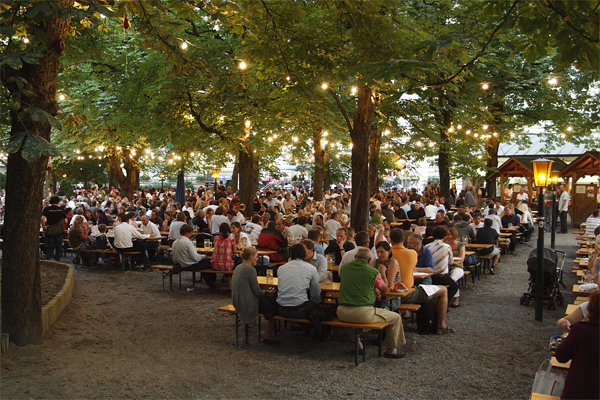 Prague is synonymous with beer, and yet few visitors sample anything more than the pilsners that the Czech Republic is so well known for. Eating Prague's 3.5-hour beer tour starts in the gorgeous greenery of Letna Park's beer garden, and winds its way through Prague's stunning architecture, dotted with perfect spots to stop for a beer. Along the way, you'll sample everything from light Czech pilsners to heavier dark lagers to little-known local craft beers. And of course, you won't leave hungry! These Czech beers will be paired with both local and international snacks that truly bring out the unique characteristics of each glass of hoppy goodness. You'll also be treated to stunning views across the city of 100 spires, plenty of cultural and historic information about the neighborhoods you'll visit, and of course funny stories from your personal tour guide.
We're thrilled to have partnered with international beer expert Evan Rail on the creation of this unique tour. Evan has been featured on Anthony Bourdain's "No Reservations" and has authored several books on craft beer as well as articles in the New York Times. There is no greater connoisseur of Czech beer than Evan – so we teamed up with him to select the most essential beers in the country, as well as Prague's most authentic places to enjoy them, for our Brews and Views tours.
Day 5 Friday September 22, 2017
Old Town & New Town Highlights & A Food Tour of Prague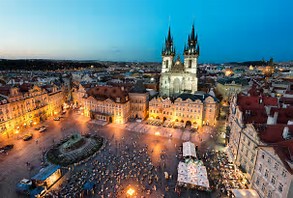 Meet with your guide in the hotel lobby to enjoy a walking tour of the Old Town, starting with a visit to Old Town Square, one of the largest and most beautiful town squares in Europe.  Take an elevator ride to the top of Old Town Hall to enjoy panoramic views of the city. Observe the procession of the Twelve Apostles on the Astronomical Clock on the hour, every hour, as a small trap door opens and Christ marches out ahead of his disciples, while the skeleton of death tolls the bell to a defiant statue of a Turk. See the gothic Church of Our Lady before Tyn. Admire the Estates Theater where Mozart's Don Giovanni was first performed. 
Then make your way to the Municipal House, Prague's most prominent Art Nouveau building; it is a beautiful cultural center with exhibition halls and auditorium. Take a leisurely stroll along Wenceslas Square, the largest and busiest shopping areas in Prague.  At the top of Wenceslas Square, the statue of St. Wenceslas on his horse cuts a striking figure. This is good King Wenceslas (Vaclav), murdered over a thousand years ago by his brother, and now a Czech national hero. Behind St. Wenceslas is the monumental National Museum, and just off to the left is the Prague State Opera.
We are sure you would have built up an appetite after the morning walking tour of Prague so… Now we start our eating Prague Food Tour
We venture to guess that most people don't have a ton of knowledge on Prague. It's a city waiting to be discovered, full of mysteries and intrigue. What do people eat? What are they passionate about? What is the culture like? Let's explore the local neighborhoods together and unravel some of the mystery. We know you won't be able to  get enough of this amazing city. The Old and New Towns offer a rare mix of old-world charm and fascinating recent history waiting to be enjoyed by all who visit. Together, we'll walk along the cobblestone streets and explore the intricacies of our people and culture while enjoying the depth of our wonderful cuisine. Get a unique glimpse into daily life while you meet the locals and go behind the scenes to get a taste of Prague you won't soon forget. Explore hidden churches, contemporary art and local treasures folded into side streets and alleys. You'll uncover landmarks never seen in the guidebooks and leave feeling sated and fulfilled.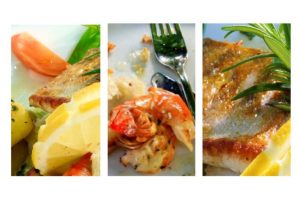 Our 4-hour walking food tour of this glorious city takes in plenty of authentic food tastings from amazing, locally-loved food stops. You'll taste some incredible Czech desserts, get a real understanding of why Prague is famous for its open-faced sandwiches, and soak up some serious history in a café that dates back to the beginning of the 20th century and has played host to dozens of famous historical figures. Take a break from being a tourist and experience the real Prague with us.
Day 6 Saturday September 23, 2017
Today you will be met in the lobby of your hotel and taken by private coach transfer to Salzburg with a small detour to Pilsen.
Pilsen (Plzen)
The drive takes just over 1 hour from Prague. Pilsen, the fourth largest city in the Czech Republic, was founded on the confluence of four rivers in Western Bohemia by the Czech king Wenceslas II in 1295. In 1989, the ancient town center was declared a historical landmark to be carefully preserved. The rich architectural gems here include Gothic St. Bartholomew's Cathedral, Renaissance City Hall, Baroque reconstruction of the Archdeacon's house and Franciscan Monastery, and the recently re-opened Great Synagogue of Pilsen. Many Pilsen public buildings, such as the city theater, museum, the Burgher Hall and the houses with Mikolas Ales's graffiti, all date back to the 19th century.
Pilsner Urquell Brewery visit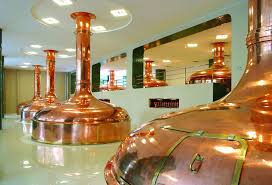 One of Pilsen's most popular attractions is the Pilsner Urquell Brewery, in operation since 1842 and arguably home to the world's best beer. Here we arrange for you to enjoy a privately guided tour and tasting. After our tour we will continue our drive to Salzburg.  This will take around 5 hours.   
Welcome to Salzburg!
Upon arrival, you will be taken to your hotel for check in. After all this travelling and exploring breweries, enjoy the rest of your day at leisure.
Day 7 Sunday September 24, 2017
Salzburg Highlights
Meet with your guide in the hotel lobby to enjoy a half day tour of Salzburg. Stroll along Getreidegasse, the heart of Austria's most beautiful shopping center. Artistic portals, picturesque arcaded courtyards, high, narrow houses tightly nestled together and enticing shops and wrought iron guild signs line this centuries old street. 
Formerly the official apartments of the Salzburg prince archbishops, the Baroque style Residenz is located in the heart of the city and is well worth a visit. The Salzburg Cathedral where Mozart was baptized is probably the city's most significant piece of church architecture and its ecclesiastical center.
St. Peter's District is really the oldest part of Salzburg. The first monks, headed by Saint Rupert, settled here. The rest of the city started to spread out slowly around the monastery. Today you can still see catacombs cut in the rock of the Moechsberg and originating from 215 A.D. St. Peter's cemetery is the oldest one in Austria still in use. Only priests and monks were buried here up to the year 1454. The arcades around the cemetery are family vaults from the 17th century with various examples of wrought iron work.
Linzergasse & Mirabell

Cross the Salzach River and take a leisurely walk on Linzergasse with its handicrafts and old shops, its countless restaurants, and its unmatched local flair. This street has always been the counterpart of its sister, the elegant, international Getreidegasse on the other side of the river. You will then be taken on a walk through the beautifully tended Mirabell Gardens of Mirabell Palace, the home of the Mayor of Salzburg. Scenes from the world renowned movie 'Sound of Music' were also filmed in these gardens. Afterwards, stop by the residence of Mozart on Hannibalplatz, where he composed many symphonies, concertos and part of operas.
Spend the rest of the day at leisure
We will be enjoying our Farewell Dinner at: Stieglkeller . This will be a 3 course menu with appetizers, main course, dessert.  Beer – Wine and Soft Drinks will be included.
Day 8 Monday September 25, 2017
Alas our adventure must come to an end!  Hopefully you have enjoyed your time with your friends from VIP and made new friends and memories along the way. Today you will be met in the lobby of your hotel and taken by private transfer to the Munich Airport in time for your departing flight.
ACCOMMODATIONS
We have designed this awesome trip  for you to experience the best Bavaria has to offer. Each city we visit is focused to integrate our theme of FUN, FUN AND MORE FUN!! The hotels we have reserved are amazing properties.  Hotels are subject to change until all final payments are received, however we will have similar properties available should any change occur.
3 nights stay at the Alpen Hotel in Munich (breakfast included)
2 nights stay at the Hotel Maximillian in Prague (breakfast included)
2nights stay at the Auesperg Hotel in Salzburg (breakfast included)
Accommodation taxes at the hotels for the 7 nights
If you would like a roommate and there is someone else looking for one we would be  happy to pair you up.
THE CUISINE
The following meals are included in this fabulous journey:
Daily hot buffet breakfast
Welcome dinner in Munich at " Wirtshaus zum Straubinger"  3 courses, beer, wine, soft drinks included.
Beer Tent food: Bavarian breakfast,  Brotzeit platter, half roasted chicken, and lots of Beer included.
Beer tour, and Czech food delights on the Prague food tour.
Lunch at the Schloss Restaurant at the Neuschwanstein Castle.
Private tour and tasting at Pilsner Brewery.
Farewell 3 course dinner at Stieglkeller restaurant.
LAND SERVICES
Private English speaking guide for all tours.
All private coaches with an English speaking driver for touring and city to city transportation.  All transfers for trip included.
Private expert guides for all tours per itinerary in Munich, Prague and Salzburg.
5 hour Beer tent and tour guide for tent activities.
All entry fees at  Neuschwanstein Castle, included in a one way carriage ride from the coach parking up to the entrance of the castle.
Entry fees for all sights listed.
Quietvox headsets for guests for duration of the trip- this will be used during touring when the group will have 1 guide , this will help guests will hear the guide clearly.
Meals and gratuities for coach driver.
INCLUDED VIP SERVICES:
Fully customized document prior to arrival to destinations.
Local coordinatio assistance and support 24 hour assistance during trip duration.
Fast track Entrance Fee pre-arrangements ( where site entries are included).
Restaurant resveration assistance.
Performance ticket assistance.
.
Documents needed for this amazing adventure
Valid passport for U.S. Citizens
Passport must have at least 6 months before expiration date
Citizens of other countries may require a visa
Contact Greencrest travel for information 800-804-8522
Contact your friends and owners of the VIP.
For additional information you can also email: amrita@greencresttravel.com
WHAT IS NOT INCLUDED IN THE COST OF MY OKTOBERFEST AND BAVARIA EXPERIENCE?
Travel Insurance – We highly recommend you purchase travel insurance. Please contact Greencrest Travel for our suggested travel insurance vendor
International flights. We request that you arrive on Monday September 18, 2017. We would suggest arrival times should be between 10 and noon if at all possible.  All ground transportation throughout the trip is included, Discounted airfares available for groups of 10 or more from a single destination. If you would like to book your flight with others from the group, contact Greencrest Travel. Your flight should be booked as soon as possible. You can contact Greencrest Travel at 800-804-8522, or you have the option of using your mileage points.
Meals not mentioned above
Luggage porters
Gratuities
Spa or massage treatments. Booking is available through Greencrest travel.
Souvenir's and personal items
Airport departure tax
This sounds so amazing! I'm am so motivated and ready to sign up. Whats the cost of this wonderful experience to Bavaria, that you won't remember because you will be tasting so many beers!
*$2850
*For those guests using a credit card there is a 3% transaction fee.There are no transaction fee's for those who pay by check.