August 19th Bus Trip to Miami
July 26, 2017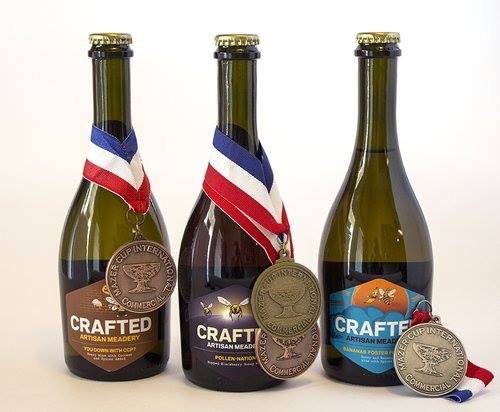 4/20 Crafted Artisan Meadery Tap Spotlight
April 20, 2018
Join us for our Fourth Annual Historic Cocoa Village 5K run/walk on Friday March 30th, starting at 7:33 PM. It will be epic! Don't miss out on this idiot proof new course ( you know where to end…) exploring Cocoa Village. Start and finish at the Village Idiot Pub (VIP) in Cocoa Village. Run three laps of this "challenging," course, with music and entertainment throughout Historical Cocoa Village. You will be rewarded at the Finish Line with a special craft brew for your efforts, which is included with your registration fee, (you must be 21 or older)! A free craft soda from a brewery will be given to participants who are under 21. The challenge will be to find our Village Idiot….
This year our theme is dress like your favorite idiot so please put your thinking cap on i.e.,Three stooges, Zoolander, Village Idiot (top hat and all) or your favorite tutu, and you will be eligible to win great prizes! We will be donating a portion of the proceeds to the Children's hunger project !
Registration
$35 for all Participants 21 and older UNTIL March 1st
$40 for all Participants 21 and older AFTER March 1st
$15 for all under 21
BRING A LAWN CHAIR!!!!
So, now that you are an idiot detective:
We are closing Harrison Street down until 12am, FOR ONE BIG IDIOT PARTY!
LIVE MUSIC with HOT PINK all night long, we promise it's a show you will remember.
ID will be REQUIRED before the race for you to receive your free craft beer.
Participate in raffles valued over $2k, as well as a 50/50 drawing!
Don't forget dress up like your favorite idiot i.e., Three stooges, Zoolander, Village Idiot (top hat and all) or your favorite tutu!
PACKAGE PICK UP 50% of one pint with pick up on Friday 22nd 5-8pm (With social media pictures taken obliviously)
Friday March 30th the day of the race 3-7:30pm. Race will start at 7:33.
Link to sign up: